http://www.batonrougerealestatebuzz.com/ – Baton Rouge Area 2011 St. Jude Dream Home Photo Gallery And Video Are Online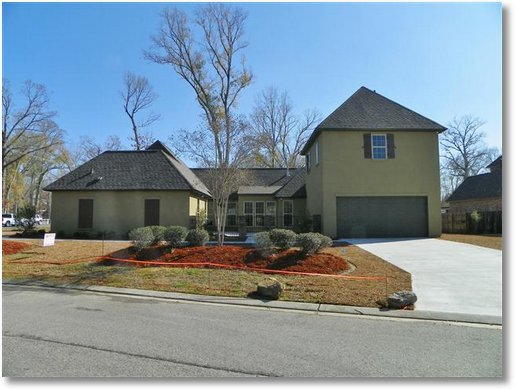 Accurate Valuations Group is a proud sponsor of the St. Jude Dream Home, providing home appraisal services for the Dream Home since the year 2000. Buy your tickets at the links below.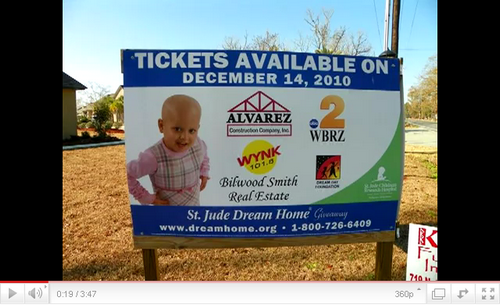 Direct Link And Info From Sponsor WBRZ Information Page: http://www.wbrz.com/st-jude-dream-home-giveaway
TICKETS: $100 tickets will go on sale December 14, 2010. You may reserve your ticket at Citizen's Bank & Trust branch locations, The UPS Store, open houses, www.stjudedreamhome.org or by phone at (800) 726-6409.
Grand Prize: Approximate value is: $350,000
The first place prize is the St. Jude Dream Home house located at 37393 Hwy. 621 in Prairieville in the Lakes at Ascension subdivision.
The St. Jude Dream Home house features:
Four bedrooms, 3 baths
3,052 square feet living, 3,755 square feet total area
Upstairs den/playroom
Granite Slabs
Stainless Steel Appliances
Bricked Courtyard
Wood FloorsCypress Cabinets
Bronze Light and plumbing fixtures
This year marks the thirteenth year of construction of the St. Jude Dream Home in the Greater Baton Rouge Area. The St. Jude Dream Home Giveaway is the original and longest running home raffle conducted in our community. Proceeds generated from the sale of tickets to win this home directly benefit St. Jude Children's Research Hospital, the St. Jude Affiliate Clinic located in Baton Rouge and children locally, nationally and around the world.
Other Prizes
In addition to the St. Jude Dream Home house, other prizes will be given away. Each is valued at $1,000 or more. These prizes include:
$1,000 gift certificate at Kean's Fine Dry Cleaning
Flowers each month for a year, courtesy of Billy Heroman's Flowerland
$1,000 gift certificate at Memory Mania
$1,000 gift certificate at Shear Illusions Hair Salon
Two $500 gift certificate at Carriages
One year family membership, courtesy of Spectrum Fitness Club
Spa services and products, courtesy of St. Michel Day Spa
5-piece patio set, courtesy of Brian's Furniture
$1,000 gift certificate at Kleinpeter Photography
$1,000 savings bond, value at maturity date, courtesy of Citizens Bank & Trust
Talo® SmartTouch® kitchen faucet & accessories, courtesy of Brizo®
Two painting parties, courtesy of Mud Pies and Masterpieces
Custom built furniture, courtesy of Kayu Furniture Imports
Desktop computer and printer, courtesy of Diamond Foods
Mural, courtesy of Tara Buttons
$500 gift certificate at The Melting Pot $1,200 gift certificate at Associated Grocers
Open Houses:
The St. Jude Dream Home house will be open to the public every Saturday and Sunday, February 5-March 20, (Saturdays 9 a.m. to 5 p.m. and Sundays noon to 5 p.m.).
Call (800) 726-6409 for directions.
Tour of the St. Jude Dream Home with Whitney:
Drawing:
Winners will be announced during the live St. Jude television special on WBRZ Channel 2 on March 27, 2011. Only 11,500 tickets will be sold.
For more information, call the 24-hour toll-free hotline at 1-(800) 726-6409 or visit www.stjudedreamhome.org