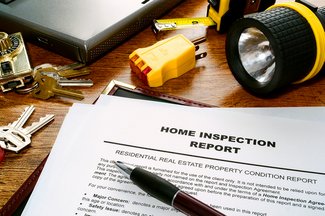 Choosing a Good Home Inspector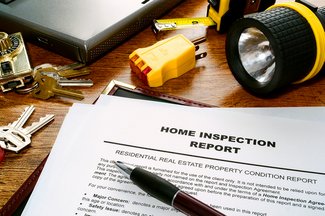 Bill Cobb Appraisers Mission or Platform within Greater Baton Rouge Real Estate is "Helping Locals Make Informed Housing Decisions!" which is why I highly recommend obtaining a Home Inspection whether the home is new or old. Bill Cobb Appraiser at 225-293-1500
YES, I HIGHLY RECOMMEND A HOME INSPECTION for both New and Existing Homes!
Choosing A Good Home Inspector
https://youtu.be/SWA8GavEOZg

I do agree with her statement though, especially when "Time Is Of The Essense" in responding to a purchase agreement within 24 to 48 hours and a buyer doesn't know how much the repairs are going to cost:
"but if the inspector goes through the home in order to refer you to
roofing, foundation, septic system, soil condition and other specialists, what are you really getting for your money? "
In my opinion, seasoned local Home Inspectors know the Top 10 to 15 most common defects in a home and should know an approximate range of cost for such items AND should state such a range of repair for the major items found.
I recommended a Home Inspector to an out of town buyer and that buyer had to make 2-3 separate trips back into Town to meet with contractors, etc… to find out how much the repair cost woudl be for items noted in a Home Inspection report, which was highly frustrating for the buyer.
"But I'm not a building contractor or roofer" the Home Inspector might declare. And, neither is the Home Appraiser BUT we're required to make estimated CTCs (Cost To Cures) daily and we're not contractors either. In my opinion, A Good Home Inspector not only tells you what's wrong, but also provides some direction on approximate potential cost within $1,000 to $10,000 up or down. A realistic reader is to understand it's an approximate cost estimate. AND, it would be worth the extra $ if the Home Inspector were to spend some extra time estimating CTC (cost to cure) as part of a H.I. report. Local HI's could begin offering a normal HI report and deluxe version with estimated CTC range.
To simply receive a 30 to 40 page report stating this and that is wrong without any approximate cost for repairs isn't that helpful…in my opinion.
*****DON'T BE AFRAID WHEN INTERVIEWING HOME INSPECTORS TO ASK THEM UP FRONT IF THEY WILL PROVIDE YOU WITH AN ESTIMATED RANGE OF COST ON THE MAJOR REPAIR ITEMS DISCOVERED. *****
NOTE: I'm not trying to tell Home Inspectors how to do their job. However, after seeing out of buyers frustrations with this process, I am making the above suggestions.