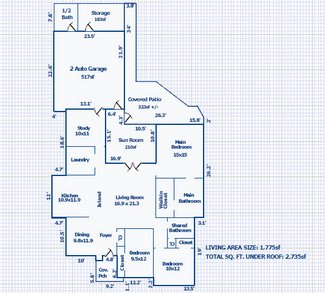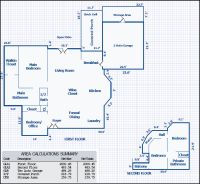 Greater Baton Rouge Pre-Listing Home Appraisals Include Home Sketch With Room Sizes.
Greater Baton Rouge Pre-Listing Home Appraisals
The room sizes are important to local REALTORS® because MLS sheets require room sizes to be listed. Bill Cobb providing room sizes on his pre-lisitng sketches helps your home be listed faster, if your home is being listed. If listing FSBO or FSBOBR.com, it helps potential buyers determine online if your room sizes will suit their needs. An, the "Sketch Image" Bill provides can be uploaded along with home photos provided by Bill Cobb Appraiser. FOR GBRAR AGENTS, I CAN INCLUDE THE ROOM SIZES FOR FILLING IN THE MLS INPUT SHEET!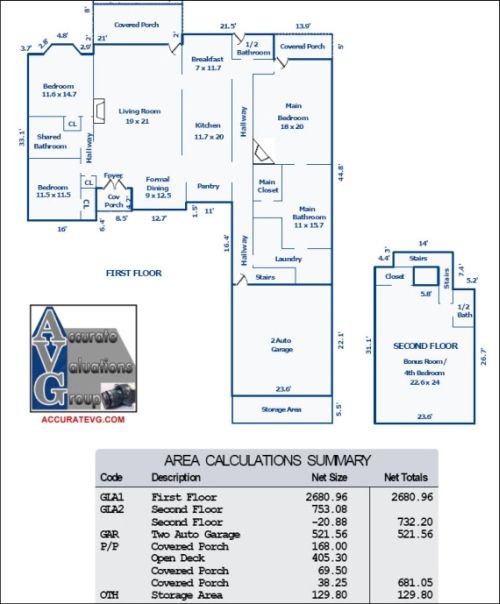 Baton Rouge List Price House Appraisals are measured per National A.N.S.I. Standards.
A.N.S.I. or American National Standards Institute standards for measuring single-family residential properties, last revision here, a voluntary standards for REALTORS®, Builders, Architects, and Home Appraisers.
Real Estate Commissions provide this guideline for "Living Area", this below is from North Carolina Real Estate Board: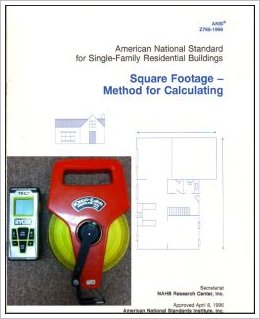 "Living area" is generally "Heated by a conventional heating system or systems (forced air, radiant, solar, etc.) permanently installed, finished, with walls, floors and ceilings of materials generally accepted for interior construction (e.g., painted drywall/sheet rock or paneled walls, carpeted or hardwood flooring, etc.) and with a ceiling height of at least seven feet, except under beams, ducts, etc. where the height must be at least six feet four inches [Note: In rooms with sloped ceilings (e.g., finished attics, bonus rooms, etc.) you may also include as living area the portion of the room with a ceiling height of at least five feet if at least one-half of the finished area of the room has a ceiling height of at least seven feet.]; and directly accessible from other living area (through a door or by a heated hallway or stairway)."
Home Measuring Services based on the National ANSI Standards Services and based on what the Greater Baton Rouge Association of REALTORS teaches their Agents to consider as perimeter walls as "Living Area" square footage.
Baton Rouge Home Measuring Services
We would love to hear from you! Please fill out this form and we will get in touch with you shortly. Our Office # is 225-293-1500, Office Staff: Lisa Cobb.