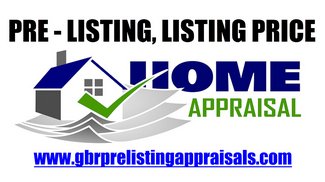 Bill Cobb Appraiser wants to share wisdom from Real Estate Broker Collier Swecker who video blogs about the importance of obtaining a Listing Price Home Appraisal prior to putting your home on the market in Birmingham Alabama. Collier is located in Birmingham AL, in "The South", in a similar housing market as Baton Rouge. His tips in this video are of value to locals in Baton Rouge Real Estate and I quote Collier below.
VIDEO: Collier Swecker on Pre-Listing Appraisals
"Hello, everybody. Collier Swecker in Birmingham, Alabama. I hope everybody's having an awesome day. I wanted to share with everybody a little bit about the importance that appraisals are having on selling your home in the Birmingham market as of late summer 2011. It has drastically changed. At least two out of ten deals that we're dealing with are having appraisal issues in terms of either having to reduce the price or deals falling apart, and I think that number may rise.
The problem is that I thin the banks are putting a lot of pressure and I think the economic conditions are putting a lot of pressure on these appraisers to be very conservative. I'm not saying they're wrong, necessarily, but they're very conservative, and sellers, if they're going to enter the daunting task of selling their house, they've got to price it right, and they can't rely on things they have in the past. Definitely in Jefferson County, you can't rely on your tax appraisal, property tax appraisal. They're meaningless. The media does a poor job when they actually quote those as "statistics about where home prices are going". Don't use that property tax appraisal as an indication of what the marketing price on your house will be.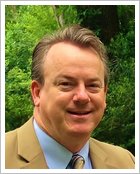 Now, on the flip side, to some degree, we're getting more for a lot of some of our listings, a good number of them, than they appraised for on a small number every month. I'd say it falls along one to two out of ten. That's the big thing people are always asking us. "If someone is willing to pay that for my house, why is the intrinsic value an appraiser giving the house going to be less, maybe by $10,000?" The short and sweet answer is that they look at things purely on a number standpoint. Emotion doesn't have any effect on the price that an appraiser is putting on the property – at least a good one.
If you're selling your home, you need to get a pre-listing appraisal in this market, just to give you guidance. Quite frankly, I think it's a lot of peace of mind that it will give you, so you know what you're dealing with. If it doesn't appraise, you will not sell, possibly. They may go down, a lot of buyers, and just walk on you, because they're a little nervous and maybe rightfully so.
The other thing, as it relates to these appraisals, is that a lot of these banks are using out-of-state appraisers or out-of-area appraisers as well, that don't have a good knowledge of the market. That is kind of concerning as well. I think that's going to have to come from the government. As you heard me say before, I hate government involvement in anything, but we've got to say, "hey, there's got to be some standards that say these folks have to have a good local knowledge of the market if they want this market to recover", because we've got to have as much accurate data as possible, accurate data related to the appraisals, because it does end up hurting everybody in the long run.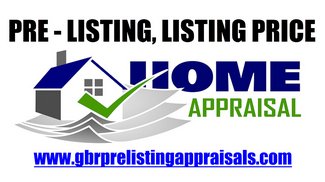 I just kind of wanted to give you an update on appraisals, and their effect that they're having on this market. "
Tags: Baton Rouge Housing Market, Baton Rouge Real Estate, Baton Rouge Real Estate Agents, Baton Rouge List Price Home Appraisals, Baton Rouge Pre-Listing Home Appraisals, Pre-Listing Appraisals Baton Rouge