http://www.ascensionrealestateappraisers.com/ – Real Estate Appraisers In Prairieville Ascension Parish: Oaks On The Bluff 2010 Numbers Review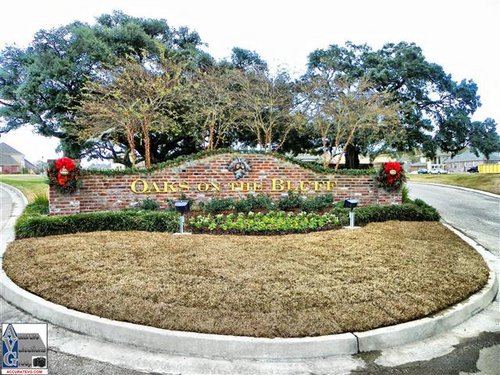 Check out my recent photo shoot of the entrance to Oaks On The Bluff Subdivision below.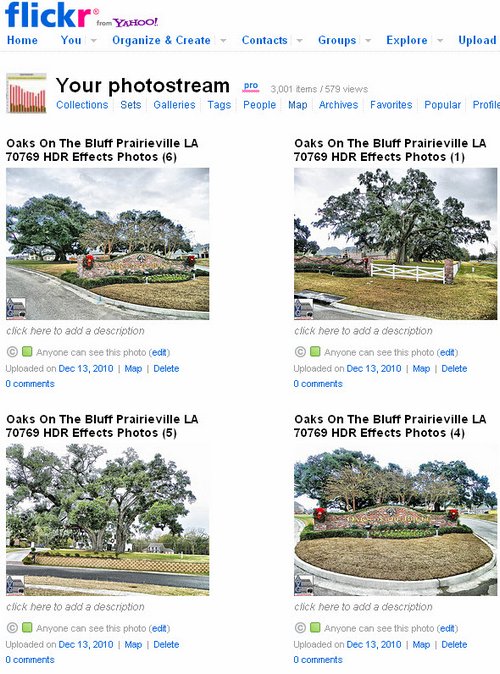 Solds In Oaks On The Bluff from 1/2010 to 12/31/2010 revealed:
Average Sales Price: $408,625 ($417,444 in 2009)
Average Sold Price Per Sq. Ft.: $122/sf ($142/sf in 2009)
Median Sold Price: $400,250 ($372,500 in 2009)
Number of Sales: 4 (7 in 2009)
Average Number of Days On Market: 90 (133 in 2009)
Low To High: $375,000 to $459,000
Number of Sold REO/Foreclosures Noted In MLS: 0
Current # Listings: 1, 0 Are Foreclosures
Current Listings Price: $439,000 or $149/sf
There are contradictory indications of price trends. While the Median Sales Price has increased from $372,500 in 2009 to $400,250 in 2010, the Average Sold Price Per Sq. Ft. has declined sharply from $142/sf in 2009 to only $122/sf in 2010!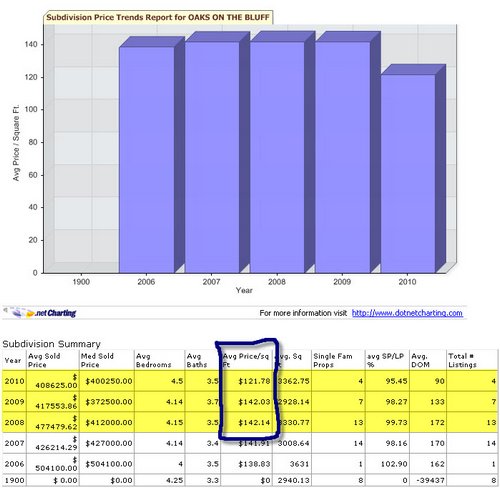 NOTE: Based on information from the Greater Baton Rouge Association of REALTORS®\MLS for the period of January 1, 2010 to December 31, 2010. This information was extracted on 1/1/2011. YES, this appraiser does have the permission of GBRMLS to use the chart above Subdivision Price Trends Report!