http://www.ascensionrealestateappraisers.com/ – Home Appraisers In Ascension Parish: Ascension Trace Sudivision 2010 Home Sales Price Trends. Overall lower indicators based on three (3) MLS foreclosure sales.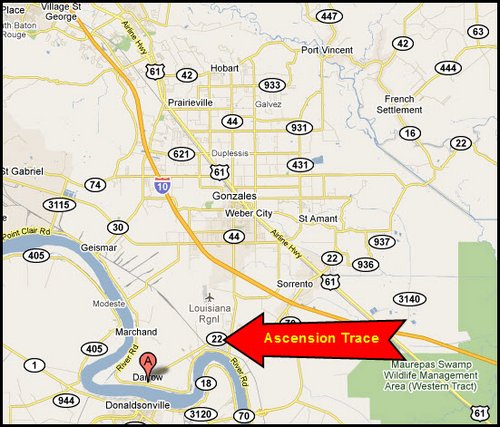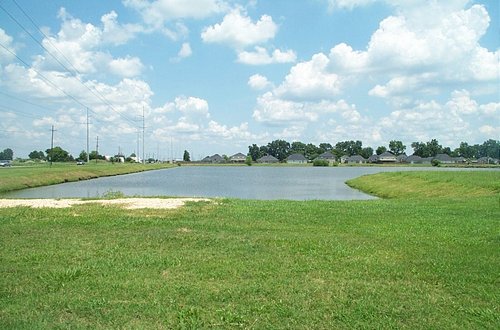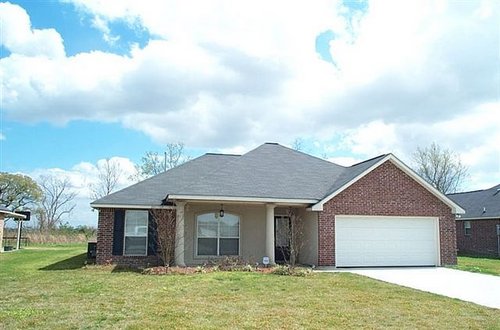 Solds In Ascension Trace Subdivision from 1/1/2010 to 12/31/2010 revealed:
Average Sales Price: $162,859 ($165,950 in 2009 -1.86%)
Avg Sold $ Per Sq. Ft.: $81.17/sf ($90.68/sf in 2009 -10.5%)
Median Sold Price: $165,000 ($171,500 in 2009 -3.8%)
Number of "MLS" Sales: 11 (12 in 2009)
Average Number of Days On Market: 220 (85 in 2009)
Low To High: $129,900 to $198,000
Number of Sold REO/Foreclosures Noted In MLS: 3
Current # Listings: 9, 1 Is A Foreclosure
Current Listings Prices: $129,900 to $185,000 or $72/sf to $112/sf.
NOTE: See that it took the average home in 2010 "220" days on the market to sell!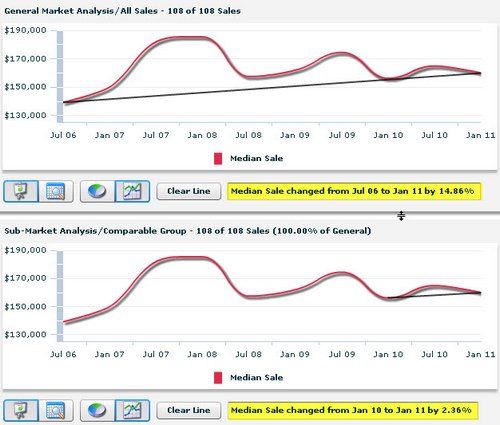 The above chart is based on the median sales prices of all 108 GBRMLS reported solds from 1/1/2006 to 12/31/2010. Since 1/2006, the median sold price has increased by 14.86%. Since 1/2010, the median sold price has increased by 2.36%, which is positive for this market!
Since 1/1/2006, there have been 6 REOs or foreclosures that were listed and sold through MLS or that were disposed through Agents. This doesn't mean that there have only been 6 total foreclosures!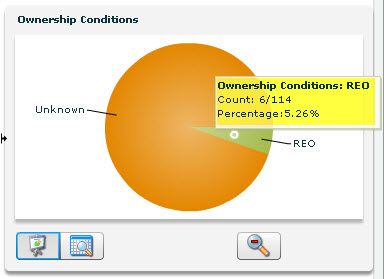 NOTE: Based on information from the Greater Baton Rouge Association of REALTORS®\MLS for the period of January 1, 2010 to December 31, 2010 (with historical look back to 1/1/2006). This information was extracted on 1/1/2011.
Tags: Baton Rouge Housing Market, Baton Rouge Real Estate, Baton Rouge Real Estate Appraisers, Baton Rouge Real Estate Trends, Ascension Parish, Gonzales LA, Ascension Trace