http://www.batonrougerealestatebuzz.com/ – Baton Rouge Real Estate Home Sales: Highs and Lows For September 7, 2010
Rebekah Allen, with the Baton Rouge Business Report, has an update on Baton Rouge home sales as published on September 7, 2010 and quoted below: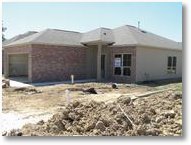 "After several months of hoping that the worst had passed in the fragile housing market, the real estate industry experienced record-breaking lows in July.
Experts blamed the historic decrease on the expiration of the homebuyer tax credit and mounting evidence that the economy isn't ready to rebound.
According to the National Association of Realtors, existing home sales in July dropped 25.5% from the previous year. New home sales plummeted 32.4% from the previous year.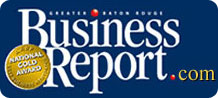 The Capital Region was not immune to the downward trend. July home sales dropped 24.4% in East Baton Rouge Parish from the previous year, 30.6% in Ascension Parish, 25.4% in Livingston Parish and 45.8% in the other parishes, including Iberville, West Baton Rouge, and East and West Feliciana.
But there was some good news, particularly in the neighboring parishes.
Home sales for the first seven months of this year have increased 11.6% in Ascension over the same time period one year ago, 17.3% in Livingston and 33.9% in the other parishes. East Baton Rouge Parish, however, has reported a 6.3% decrease.
Ashley Greer, team leader for Keller Williams Realty in Denham Springs, says her location has seen 38% more business this year than last, and she's confident that the momentum will continue through the rest of 2010.
"We're just one exit outside of Baton Rouge," she says. "You get all of the amenities of a big city without having to pay as much for it."
Greer adds that home-owners are attracted to the strong school system in Livingston.
"Livingston schools are continuing to build. We have some of the best schools, so parents don't have to send their kids to private schools," she says. "Everything we've increased our tax dollars to pay for is paying off."
Appraiser Bill Cobb says Livingston Parish is attracting buyers with affordable price points. He says the bulk of new home sales occurred in the $120,000 to $169,900 range.
The average sale price in July was $197,076 in the Capital Region, down from $203,735 one year ago.
"Builders keep asking, 'When is the market coming back?' which is the wrong question," Cobb says. "The right question should be, 'How can I deliver a product that locals can better afford?'"—Rebekah Allen"
The Link Is Here: http://www.businessreport.com/news/2010/sep/07/startup-gnit1/
Tags: Baton Rouge Homes, Baton Rouge Homes For Sale, Baton Rouge Housing, Baton Rouge Housing Market, Baton Rouge Real Estate, Greater Baton Rouge Real Estate