http://www.denhamspringsappraisers.com/ – Tips When Choosing A Denham Springs Home Inspector!
Local Home Inspector, James Bohac, provides tips when selecting your Denham Springs Home Inspector!
The purchase of a home is the largest single investment most people will ever make. You should learn as much as you can about the condition of the property and the need for any major repairs before you buy, so that you can minimize unpleasant surprises and or expenses after the purchase. Having a home inspected before purchase will makes you aware of the current condition of the property so that you can make an informed decision about the purchase.
Selecting your Inspector can be confusing. Most Realtors will help by offering a list of several local inspectors in the area. This list may be helpful; however, you may prefer to contact an inspector who has no affiliation to any parties of the sale. Inspectors can be found online, in the phone book or at the State Board of Home Inspectors Web site http://lsbhi.state.la.us
Louisiana has been previously recognized by ASHI (American Society of Home Inspectors) as having one of the toughest Licensing requirements for home inspectors. Inspectors must take a formal a training course (no correspondence) and many hours of field training with licensed inspectors. They must also pass the National Home Inspector Exam, Carry Errors and Omissions and General liability Insurance. All Inspectors must follow the minimum Standards of Practice and Code
of Ethics set forth by the State Board of Home Inspectors.
When choosing your inspector, there are several questions that you should ask your potential inspector:
#1: How long have you been in business and how many inspections have you performed?
Although a new inspector is not necessarily a bad inspector, experience is very valuable, especially with older homes which tend to pre-date current building standards. Many new inspectors may be part time inspectors and have to focus on aspects of another job.
#2: What type of report do you provide and do you have a Sample Report to view?
The state does not mandate a particular report format but does mandate what items need to be included in each report. Reports may be delivered as a check list, Narrative or a combination of both. Narrative reports offer more detail and often contain recommendations for resolution of deficiencies. Many inspectors include photos in their report or offer a summary of deficiencies along with the full report.
#3: When can I expect to receive the report?

Some inspectors deliver the report onsite at the end of the inspection. Many deliver the report by the end of the day or within a few days after the inspection. Although onsite reports are convenient, they prevent the inspector from doing any further research relevant to the inspection results.
After you have received your report you should feel comfortable and have an understanding about the current condition of your possible purchase. You also need to understand that this inspection is just a snap shot in time of the readily accessible areas of the home, on that particular day and time of the inspection. Home Inspectors do not have x-ray vision and cannot see into the future!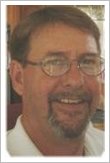 About James Bohac:
"I have been a licensed Home Inspector since 2002. I take pride in providing my clients a thorough inspection from the foundation to the tip of the roof. I take the approach that I am inspecting a home that I would be buying. There are many schools pumping out new home inspectors since Hurricane Katrina so the market has become very saturated with inspectors. I have built my business on referrals from past clients by providing a service that I believe is second to none. I believe that a home inspection is not just to find out what is wrong with a home, but a time to educate the buyer on the proper maintenance involved in owning a home."