http://www.appraisersinbatonrouge.com/ – Greater Baton Rouge Chinese Drywall Victims To Be Eligible for Federal Assistance

The Louisiana Realtor's eNews Digest is reporting that some Greater Baton Rouge FHA Insured residents may be eligible for Chinese Drywall Federal Assistance.
"The U.S. Department of Housing and Urban Development recently announced that FHA-insured families experiencing problems associated with problem drywall may be eligible for assistance to help them rehabilitate their properties. In addition, HUD's Community Development Block Grant (CDBG) Program may also be a resource to help the Louisiana Recovery Authority and local communities combat the problem.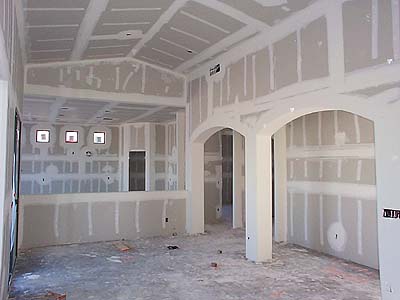 "We're instructing our FHA mortgage lenders nationwide to extend temporary relief to allow these families time to remove problem damaging drywall and repair their homes," said FHA Commissioner David Stevens. "We want to remove additional pressures for these families as they find solutions to allow them to return to a safe, decent and sanitary home."
The Louisiana Recovery Authority set aside $5 million to help Road Home applicants with problem drywall. Because U.S. manufacturers were unable to handle the drywall demand in the aftermath of the 2005 hurricane season, many homes built or repaired afterwards were constructed with Chinese-manufactured wallboard that emits sulfuric gases that many people believe are making them sick and are corroding metal fixtures and appliances in homes.
Federal funds cannot be disbursed until the government establishes drywall testing and remediation procedures. Those decisions are expected to be made early this year. HUD's announcement also means that the Recovery Authority could make funds available to non-Road Home applicants with drywall problems.
To date the Recovery Authority has registered nearly 600 people with problem drywall in their homes, and is continuing to collect more names. To register, homeowners should visit atlra.louisiana.gov/drywallform and complete their online form or call the state's contaminated drywall hotline at 1.866.684.1713."
As of 11/27/2016, the web link to this article referenced "HUD's announcement regarding federal assistance" no longer exist.