http://www.southpointappraiser.com/ – Denham Springs FHA Appraiser Report: Per MLS Data, South Point Subdivision Foreclosure Rate Appears To Be Rising!
The MLS Data Chart Below Shows That From 1/1/2007 to 12/31/2009, there were 7 REO or Foreclosure Sales out of 187 total sales, or a 3.74% foreclosure rate.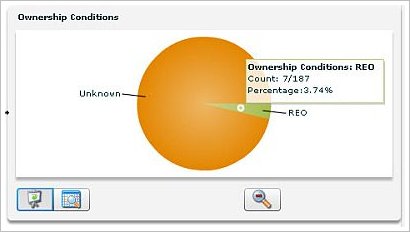 Per MLS Records, A 3.74% REO Rate doesn't appear to be an indication that REOs are negatively impacting this market.
HOWEVER, It's also stated here that a 2009 article (The Landmines Within by Michael Tarabotto
http://activerain.com/blogsview/930436/The-Landmines-Within ) stated that as much as 70% of REOs never make it into the MLS. MLS is reporting TWO (2) comparable REO listings. However, since it's possible that 70% of REOs and/or Sheriff Sales never make it into the MLS System, it's almost impossible to know exactly how many competing REOs there really are out there. Clearly, the only way to know the exact number of sold foreclosures in South Point since 1/1/2007 is to sift through the Legal News records, which would take hours to accomplish.
In The Map Below, Realtytrac.com is showing 11 Current Foreclosures (Pre-Foreclosures, Sheriff Sales, Bank Owned) on Teakwood Dr, Springhill Dr (2 Properties), Sandlewood Ct, Rosemont Ave, South Point Dr (2 Properties), Wellington Ave, S Park Ln, Snowdon Ave and Sunny Brook Ln. This is a higher rate than South Point has experienced in the past. 11 Current Foreclosures helps validate the point made above. While MLS is only reporting 2 current MLS REO listings, there are actually 11 or 5.5 times more than MLS is reporting.