2011 Woodland Crossing Subdivision 21 Page Housing Study Published Denham Springs. Click Below to view he 21 page study.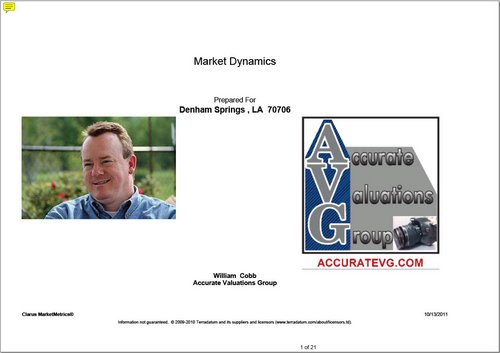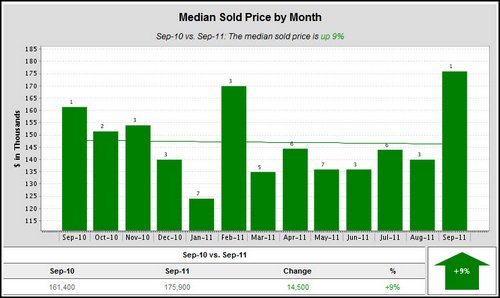 From September 2010 to September 2011, the median sold price is up by 9% (but only based on "1" sale in September 2011 and GBRMLS stats contradict this trend big time showing major declines for 2011).
Recap of 2008 through 2011 YTD Woodland Crossing GBRMLS Housing Numbers:

So, from 2008 to 2011, median sales prices have ranged from $156,000, $147,000, $149,000 down to $140,000 in 2011, rounded to nearest 1000. Sold price per sq. ft. continues to decline from $92/sf in 2010 down to only $84/sf in 2011 rounded. 2011 represent 39 sales and only represent three quarters of housing sales numbers, not an entire year.
Solds In Woodland Crossing from 1/1/2011 to 10/12/2011 revealed:
Average Sales Price: $141,803
Average Sold Price Per Sq. Ft.: $80.00
Median Sold Price: $139,900
Number of Sales: 42
Average Days On Market: 109
Low To High: $98,900 to $179,500
Number of Sold REO/Foreclosures Noted In MLS: 7
NOTE: The Median Sales Price Decline from 2010 to 2011 is -6.2%.
NOTE: Based on information from the Greater Baton Rouge Association of REALTORS®\MLS for the period of 01/01/2008 to 10/12/2011. This information was extracted on 10/12/2011.