http://www.batonrougerealestateappraisal.com/ – Baton Rouge Real Estate Appraisers: NAR Says January 2010 U.S. Home Sales Fall 7.2 Percent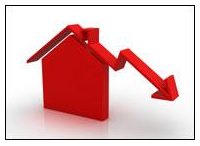 The Source Is Baton Rouge Business Report. The Baton Rouge Business Report Is Dispensing Information From The National Association Of Realtors Regarding January Home Sales, see below. AND NOTE, This decline is despite efforts by our Federal Government to offer the $8,000 Tax Credit, which was supposed to help national home sales.
"Sales of previously occupied homes took a large drop for the second consecutive month in January, falling to the lowest level since summer. It is understood as another sign the housing market's recovery is faltering. The National Association of Realtors said sales fell 7.2% to a seasonally adjusted annual rate of 5.05 million from a downwardly revised pace of 5.44 million in December. The results, the weakest since June, were far worse than forecast. Economists expected a slight increase, to a rate of 5.5 million.
Sales declined throughout the country, falling the most—nearly 11%—in the Northeast. Sales fell by about 7% in the South and the Midwest and by more than 5% in the West."