http://www.ascensionrealestateappraisers.com/ – Prairieville Louisiana FHA Appraisers Report: Housing Market Declines Some In 2009
Housing Market Direction: Up or Down For Homes In The 1250sf to 1600sf, Ages 4-15 Yrs Old, Area 90?

Therefore, based on the "median sale price barometer" charting above, the barometer used by the National Association of Realtors, the market direction declined from January 2009 to January 2010 by -5.23% based on 143 sales analyzed (REOs included). Search parameters were: 1/1/08 to Present, 1250sf to 1600sf, Ages 4-15 years old, MLS Area 90. 143 Sales Results Were Analyzed. Data used with the permission of the GBRAR (Greater Baton Rouge Association Of Realtors).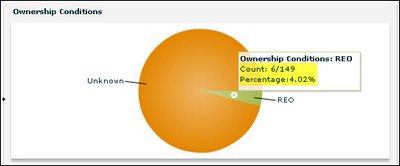 REO / Foreclosure Rate: Based on MLS Data of the actual solds, the REO rate is a low 4%. However, It's also stated here that a 2009 article (The Landmines Within by Michael Tarabotto
http://activerain.com/blogsview/930436/The-Landmines-Within ) stated that as much as 70% of REOs never make it into the MLS. MLS is reporting 2 comparable REO listings. However, since it's possible that 70% of REOs and/or Sheriff Sales never make it into the MLS System, it's almost impossible to know exactly how many competing REOs there really are out there.

For Your Home Appraisal Needs In Greater Baton Rouge, Give Bill Cobb A Call At 225-293-1500 or www.accuratevg.com.