http://www.batonrougerealestateappraisal.com/ – Twelve Home Improvements That Didn't Reward: Could These Apply To Baton Rouge Market?
Justin Pierce has written an article on "12 Improvements That Didn't Pay: Learn From These Rehab Mistakes" where he warns homeowners not to over-prove their homes. This article is certainly worth reading for locals as well. This appraiser also asked a similar question in a recent article on over improving your home: "Greater Baton Rouge Real Estate Question: Is It Wise To Invest $60,000 For A Pool and Landscaping For A $250,000 Home?"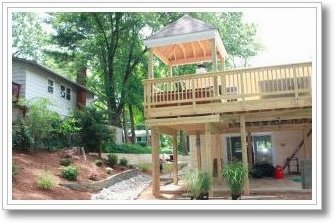 Here's a snippet:
"Here are the Big 12 ill Advised Home Improvements I Made
1.) Shower Jets: $1,600 – We didn't have room to put a jetted tub in the master bath. So I had the bright idea to install shower jets instead.

2.) Marble Tile: $800 – We decided that we wanted to give the master bathroom a little sizzle. So we decided to go with full marble tile floor and surround. It cost us about $800 more that the original ceramic tile quote.

3.) Slate Sidewalk and Porch: $4,600 – Landscaping is always risky. We wanted to really give the house some curb appeal. It did look nice. I wouldn't do it again.

4.) Sidewalk Removal: $950 – There was a cement walkway right down the middle of the yard. We didn't like how it cut the yard in two. We had it removed.

5.) Redo the Path at the Side of the House: $800 – I won't take any credit for this one. My partner got fixated on the side of the house. I told him to breath and let it go but when I came back from a trip I found that he'd ordered a new concrete path and grass in this area. The $800 is just the sidewalk."