http://www.batonrougerealestateappraisers.net/ – Baton Rouge Real Estate News: Improving Baton Rouge Home Sales Numbers For September 2009, Up 46% From Hur, Gustav Lows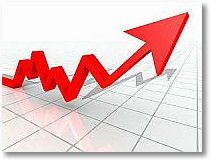 Tony Zito (Zito Real Estate Group Baton Rouge) has some interesting new numbers regarding comparisons of 09/2008 versus 09/2009 showing a +46% increase in home sales (374 vs 547). While this is positive, one must remember that in 09/2008, there was a sharp decline of home sales due to Hurricane Gustav. The 09/2009 are encouraging at 547 home sales for the month, shows this market is improving. 09/2007 numbers were 655, so we're only off 16% from the 2007 highs…..VERY ENCOURAGING!
Actives and Pending aren't moving significantly. Actives/Pendings on 9/5/09 were 3694 and 1057. Actives/Pendings on 10/5/09 were 3647 and 1006.
10/05/09
Active-3647
Pending-1006
09/05/09
Active-3694
Pending01057
Solds:
Sep 09-547
Sep 08-374
Sep 07-655
Sep 06-841
Sep 05-1766
Sep 04-635
Source: Tony Zito, Zito Real Estate Group and GBRAR MLS (Data Used With Permission).