http://www.westbatonrougeappraiser.com/ – West Baton Rouge Homes Mortgage Rates Drop This July 2009 Week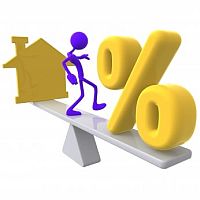 According to the Friday NAR Realtor Email, Mortgage Rates Dropped This Past Week.
"Interest on 30-year fixed mortgages, 15-year fixed loans, five-year adjustable-rate mortgages, and one-year ARMs all fell this week, according to Freddie Mac.
The average on 30-year financing slipped to 5.2 percent from 5.32 percent a week ago. The 15-year mortgage declined to 4.69 percent, down from 4.77 percent.
Five-year ARMs were down to 4.82 percent from 4.88 percent. One-year ARMs fell to 4.82 percent from 4.94 percent.
Source: Los Angeles Times (07/10/09)"
The Link is at: http://www.realtor.org/RMODaily.nsf/pages/News2009071004?OpenDocument