http://www.ascensionrealestateappraisers.com/ – Gonzales Louisiana FHA Appraisers Release Housing Market Study On Villa Gardens Subdivision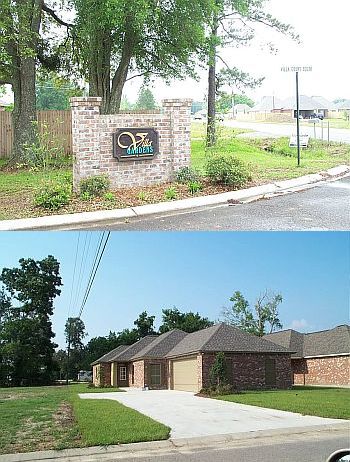 Solds In Villa Gardens Subdivision from 07/01/07 to 07/01/08 revealed:
Average Sales Price: $161,250
Average Sold Price Per Sq. Ft.: $115.13
Median Sold Price: $161,000
Low Sales Price: $160,000
High Sales Price: $163,000
Average # of Days On Market: 36
# of Sales: 4
Solds In Villa Gardens Subdivision from 07/01/2008 to 07/09/2009 reveals:
Average Sales Price: $170,975
Average Listing Price: $174,200
Average Sold Price Per Sq. Ft.: $114.40
Median Sold Price: $181,000
Low Sales Price: $155,000
High Sales Price: $182,000
Average # of Days On Market: 79
# of Sales: 4
Listing Price To Sales Price Ratio Has Been: 98%
Therefore, based on the median sale price barometer (the barometer used by the NAR National Association of Realtors) within Subdivision, the market direction appears to be increasing.
The Average Sales Price has increased by +$9,725
Median Sales Price has increased by +$20,000.
Average Sold Price Per Sq. Ft. has decreased by -$0.73/sf.
See 1004MC "Sub-market" Charting Below. Overall Stable Market To Slightly Increasing Market (+2.81% Since 7/2008). 6 Months Supply of Housing On Market. 17 Competing Listings Does Indicate a Slight Over-Supply. 98% List-To-Sales Price Ratio.
Market data used with the permission of Greater Baton Rouge Board of Realtors.
Author's Bio:
Bill Cobb, CREA, is Greater Baton Rouge's favorite and most reputable home appraiser frequently called upon by banks, homeowners, and savvy real estate investors to assess property values. A home appraiser with 17 years experience, Bill Cobb brings a wealth of knowledge to the table as a home appraiser.
Bill's company, Accurate Valuations Home Appraisal Group, serves Greater Baton Rouge (East Baton Rouge Parish, West Baton Rouge Parish, Western Livingston Parish and Northern Ascension Parish).
Contact Bill Cobb and Accurate Valuations Home Appraisal Group for your next home appraisal:
Office: 225-293-1500, Cell: 225-953-0638
Fax: 1-866-663-6065
http://www.ascensionrealestateappraisers.com/