http://www.batonrougerealestateappraisal.com/ – Baton Rouge Business Report Offers A Teasing Glimpse Of Downtown Baton Rouge Living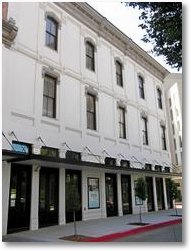 The Baton Rouge Business Report Reporter, Bonnie Bauman, just published a fascinating article on Downtown Living entitled, "Work, live, play, grow". The article features comments from Downtown / Spanish Town Realtor Specialist, Darrell Gissell. The article can be found here. It's highly recommended reading.
Here's a snippet as directly quoted:
"Derek Fitch walks out of his condo in the Kress at Third and Main building with Blue, his Scottie, in tow. Fitch heads to the State Capitol for an early morning stroll, then to the Red Stick Farmers Market at Fifth and Main streets, where he loads up on groceries for the week. He picks up some field-grown tomatoes, an assortment of lettuce and cartons of locally grown strawberries.
To top it off, Fitch treats himself to what he considers to be the breakfast of champions—a miniature chocolate chip pecan pie washed down with a cold bottle of Smith's Creamery chocolate milk. After going home to drop off the groceries and Blue, he walks the few blocks to the YMCA and hops on an elliptical machine to work off the pie and milk.
From there, Fitch walks to the Irene W. Pennington Planetarium at the Louisiana Art and Science Museum to catch Mystery on the Nile. Then it's back home to freshen up for the evening. He and his wife have planned a date night, which kicks off at his favorite neighborhood restaurant, Stroube's Chop House at Third Street and North Boulevard. All day his mouth has been watering at the thought of Chef Justin Ferguson's signature dish, seared duck with sage grits."